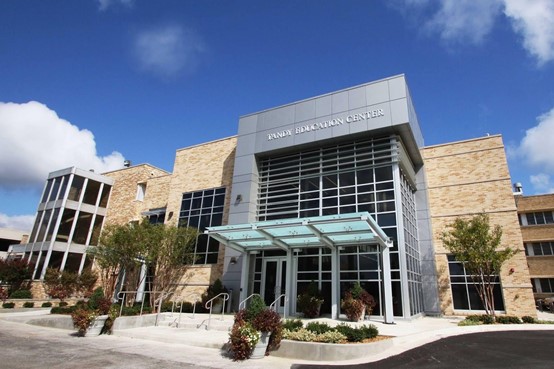 The simulation center has provided multiple trainings to community services and professionals in Tulsa, in addition to routine training for students on the OU-Tulsa campus. In collaboration with Haruv USA and the Parent Child Center of Tulsa, training has been provided to Youth Services of Tulsa outreach staff, YMCA camp counselors, DVIS, and several debriefing trainings for local professionals.  Below are some examples of possible simulation experiences at Tandy Education Center at OU-Tulsa.
Poverty: Poverty is a reality for very many individuals and families, yet unless experienced, poverty is difficult to truly comprehend. Simulation bridges the gap between misconception and understanding, by an interactive immersion experience that sensitizes participants to the realities of poverty.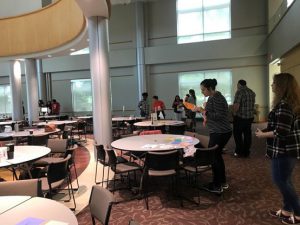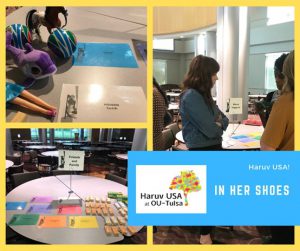 In Her Shoes: How does the world look from another's perspective, particularly a woman experiencing violence? In Her Shoes allows us to temporarily experience life as a woman suffering domestic violence. This interactive, educational exercise used in workshop setting, connects us to the day-to-day reality of women experiencing violence, intensifies our empathy and compels us to take action.
In Their Shoes: Teens and Dating Violence: A training kit for any group of adults such as teachers, counselors, youth group leaders, law enforcement officers, or parents. They become a teenage character based on the experiences of real teens, including sexting, pregnancy, homophobia and stalking. They make choices about their relationships and move through the scenario in interactions with their dating partner, family, friends, counselors, police, and others.
Aging: Several group simulations are available for aging and/or dementia; students work together at stations to experience the many different challenges of aging.
Auditorium style: A group simulation that can be transported to any large classroom-type space, for students to practice skills in front of a larger group and take turns being the therapist.