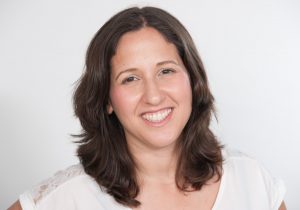 Avital Kaye Tzadok, Ph.D.
In Israel, Avital is a lecturer and head of the field instruction unit for the Social Work BSW Program at Ruppin Academic Center in Emek Hefer, Israel. She earned her BSW, MSW, and Ph.D. from Tel Aviv University. Her post-doc was at the Hebrew University, Jerusalem, Israel. She is a certified supervisor and group facilitator. Avital has worked for over fifteen years with at-risk adolescent girls and young women. Both her practice and research focus on fostering hope, resilience, and posttraumatic growth among survivors of childhood abuse and neglect.
As Haruv USA Director, Avital is responsible for working directly with our OU-Tulsa Social Work faculty to plan and host professional development trainings and social simulations for professionals across the state, collaborate with a variety of community partners, as well as continue to coordinate and host the series of Haruv USA free public lectures where national experts in the field of child abuse and maltreatment come to share their expertise.