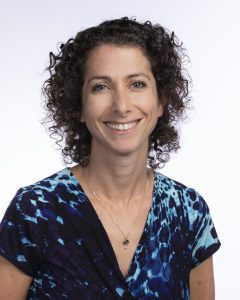 Daphna Gross-Manos, Ph.D.
Daphna Gross-Manos is a senior lecturer at the Social Work Department in Tel-Hai Academic College, Israel. Her studies focus on three main fields: the subjective well-being of vulnerable children, child neglect from different perspectives, and child maltreatment in the neighborhood and community context. Daphna is one of the Co-Editors in Chief of the Child Indicators Research journal.
Daphna moved to Oklahoma from Israel for one year with her spouse Noam and four children: Shaked (13), Omer (11), Yair (8), and Doriya (2). She enjoys cooking, gardening, and spending time with her loved ones.